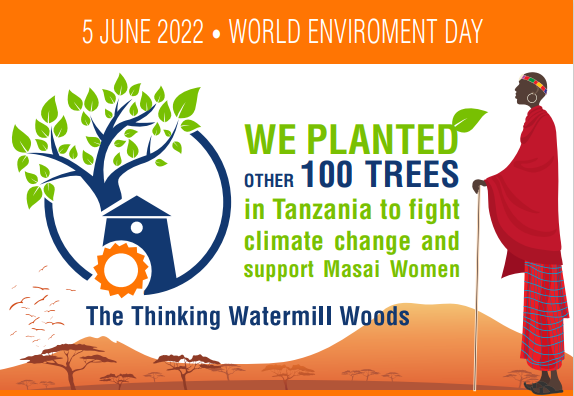 For the World Enviroment Day, thanks to our community and, in this case, to the Firm La Commara & Partners – Studio Legale Tributario, our activities supporting the environment and women are continuing.
We started in Tanzania with 50 trees just a month ago, to fight climate change and support Masai women.
Now we added another 100, through zeroCO2 again.
150 trees to which we hope others will be added soon to reach at least 300, thinking about the Spartians of Leonida, a proud population, as proud are the Masai people that do not abandon their traditions and remind us about the richness of diversity.