Federico Valenza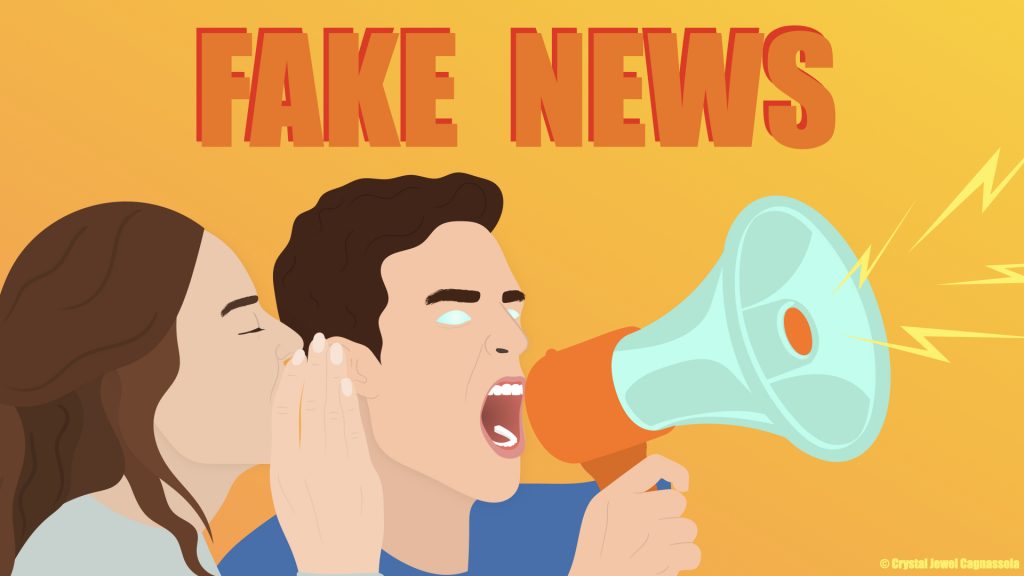 We live in an era in which we are so overwhelmed by fake news, that it's difficult to understand which information are true and which aren't.
Do you know how fake news work? Moreover, is fake news a new phenomenon, or is it an old one?
First of all, let's see how people create fake news.
Primarily, who creates fake news has to analyse which field of the thinking could be easier to be modified. The sufficiently general control theory helps the creator in deciding which is the better field, listing several thoughts, from the most efficient ones, but also the hardest to be modified, to the less efficient ones, but the easiest to modify. In the first place of the list, there is the overall thinking of the world while, at the last one, there is the fear of an imminent problem for human's well-being.
After the creator decides the topic of the fake news, he has to create it, and, unfortunately, this is very easy, due to the possibility to buy a system in order to produce fake news, but, also, fake news can be bought for a specific topic, by way of example, it is possible to buy a system to discredit a given person.
Once the fake news has been created, it has to be dispensed. Thanks to the social networks this is very simple, because if a person sees that a specific news is shared and liked by a lot of people, that person is conditioned to consider that news as a true one. This fact is very helpful for the fake news creator in order to condition the relevant opinion.
Another important fact is that a single fake news can change the thought of the population about a small fact, but a system of fake news can change even the mass culture. To understand this concept, we have to know the so-called "Overton window", which is a list of opinions that a person may have on a topic, from unthinkable to acceptable ones. With each fake news, it is possible to move the thoughts of people from a step of this list, to the following one. So,  considering every fake news in a system, it is possible to make people accepting an idea that initially they considered unthinkable.
Is fake news a new phenomenon, or is it an old one?
Now we know how fake news work, therefore,  we can start analysing this phenomenon in history, because it is not as recent as people think, it's way older.
There are lot of examples in history, but also in politics, because -as we know- fake news are so efficient that even politicians use them.
During the middle age, several fake news were propagated in the population, the most famous one is known as "the donation of Costantino". Costantino based the importance of Christianism in the Roman empire on a forged Roman imperial decree by which Constantine transferred authority over Rome and the western part of the Empire to the Pope. The Italian philologist Lorenzo Valla discovered that the decree was a false, and, according to him, it was written in a later period to increase the power of the Catholic church. This fake news is interesting because it allows us to understand, in a better way, how fake news are created. In fact, Constantine, before the battle of "Ponte Milvio", dreamed a Latin cross on which was written "in hoc signo vinces" (with this sign you will win). Thanks to that dream he converted to Catholicism, so, at the base of the fake news, there is something true, that makes the fake news more reliable and, thus, believable.
Fake news were used during history to reach different types of goals; for example, in 1814, more specifically in February, the news that Napoleon was killed arrived in London. Even though this information did not have an official confirmation, it immediately affected the stock exchange of London. In this way, who created this fake news could earn money investing in English government stocks.
Fake news may also be used to improve the appeal of a newspaper. Richard Adams Locke falsely wrote in a news item that sir John Herschel, an astronomer, had discovered that the Moon was inhabited by lots of animals. Several newspapers and even a scientific journal reported this news, so the "New York Sun", for which Locke worked, sold a lot of copies increasing its fame.
Even during a such difficult periods like the one that we are now facing, in which all the inhabitants of the world have to combat against Covid-19, several fake news have been produced. To protect European citizens Vera Jourova, vice-president of the European Commission, said, with an official communication, that internet's platform, and European countries' governments, should be more focused on avoiding fake news. This fact makes us realize how remarkable the fake news problem is.
All these examples should make us understand that the first action to be taken, when we see new pieces of information, is to verify their truthfulness, comparing the new information with other sources, and, only when we have ensured that what is reported is authentic, we may consider it as new information and not as fake news. Sometimes there is only one source that reports information and in this case is more difficult to understand if it is either true or not. One aspect that we should always consider is the reputation of that source, if the information is reported by a newspaper that often reports some fake news, we should be more discriminating in the evaluation of the news. If a new piece of information is reported by a journal that has never invented any news, we may consider it as probably true, but, even in this case, we should analyse the information to understand if it is true or not.
Considering all these evidences, and the process to create a fake news, we can assume that the most important action to do when we see new information is to think about them, and certainly avoiding to consider them as immediately true, because there is not a clear way to understand if a piece of information is true or not.