By Maria Angela Maina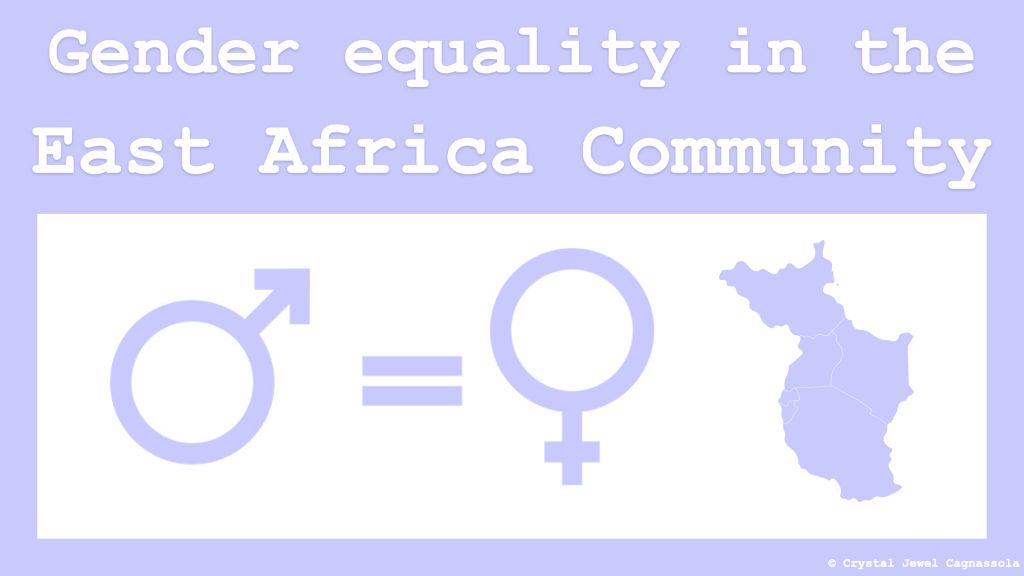 The United Nations Sustainable Development Goal Number 5 aims to create, and internationally promote Gender Equality.
However, discrimination against women in multiple facets of society makes this a large obstacle to overcome.
Why Africa? Women in Africa face great discrimination based on their gender, which inadvertently affects the economic development of the region. While there is gender inequality worldwide, countless research papers and studies show that there is greater gender-based discrimination in developing countries.
Did you know that:
Africa finds that gender discrimination leads to a loss of an average of $95 billion every year.
-Africa Human Development 2016 Report
Despite the odds, the East African Community (EAC) desires to achieve gender equality.
''The mainstreaming of gender in all its endeavours and the enhancement of the role of women in cultural, social, political, economic and technological development.''
-Article 5 (3) (e), The Treaty for the Establishment of the East African Community
Some may argue that there is gender equality on paper because of the present enactments. However, the situation on the ground in East African countries tells a different story.