Berengere Courty, Javier Vicente García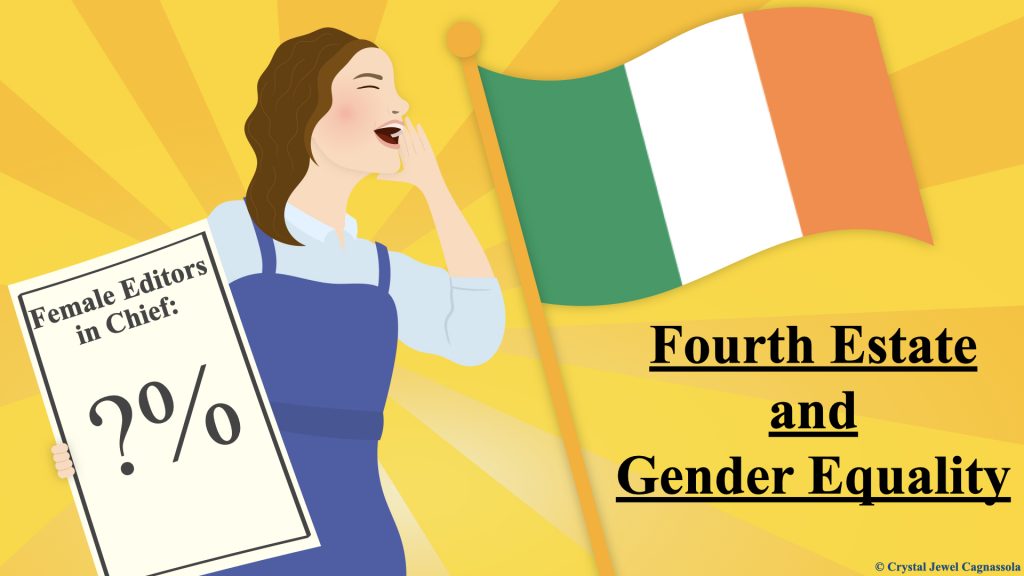 At present, there are no women running any of the major newspapers in the Republic of Ireland. We have to look at the past to find women who have served as editors-in-chief of the largest newspapers in the country.
A particularly noteworthy case was that of Ms. Fiona Mchugh, appointed editor-in-chief of the Irish edition of The Sunday Times at the beginning of the 21st century, holding the role for 5 years.
In 2002, Ms. Geraldine Kennedy became the editor of the Irish Times, the second largest daily newspaper in the country. She headed the newspaper until 2011.
Following them, a number of women have become editors-in-chief of some of Ireland's leading newspapers. It is the case of Ms. Nóirín Hegarty (appointed editor in 2005 of the now defunct Sunday Tribune), Ms. Anne Harris (editor-in-chief of the most circulated Sunday newspaper in Ireland, the Sunday Independent, from 2012 to 2014) or Ms. Claire Grady (editor-in-chief of Ireland's leading daily newspaper, the Irish Independent, although she only held the post for 1 year).