Berengere Courty, Javier Vicente García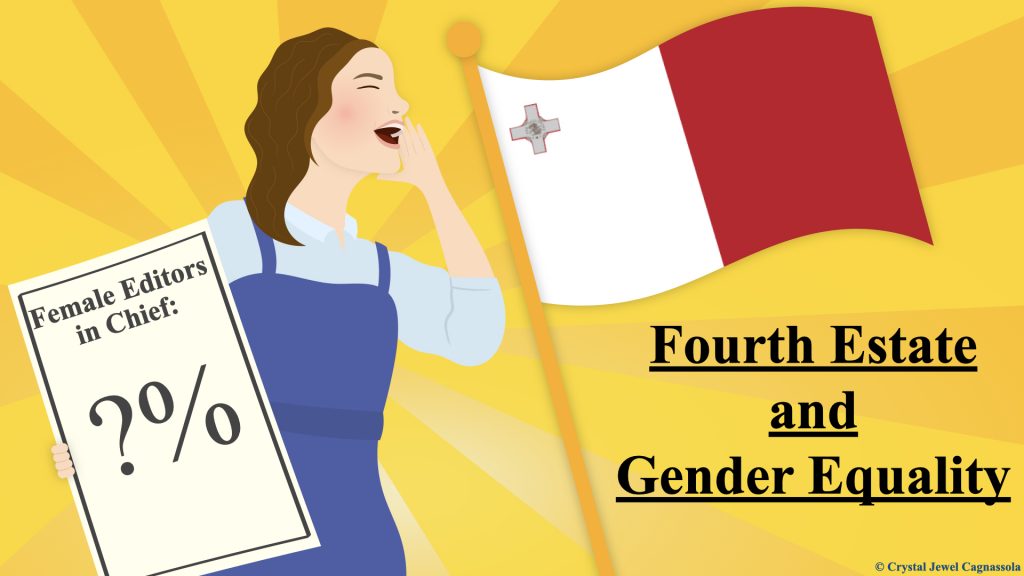 The Republic of Malta currently has no woman editor-in-chief in any of its major print newspapers.
Despite this, it is true that there are women who have helped in shaping the contemporary Malta, and some of them have acted from the so-called "fourth estate".
Times of Malta is one of the most paradigmatic examples in this regard. The nation's oldest and most read newspaper —founded by the Anglo-Maltese Strickland family in 1935— had a woman as its first-ever editor-in-chief, Ms. Mabel Strickland, who later became a prominent politician.
In the same way, the country's second largest newspaper, The Malta Independent, has recently been led by a woman, Ms. Rachel Attard, who worked there as editor-in-chief for two years (from 2017 to 2019).
In recent times, also Ms. Sylvana Debono, editor-in-chief of the online Newsbook, played an important role in the publishing field. She was elected president of The Institute of Maltese Journalists (IĠM) in July 2020 and is the first woman to hold this position in the history of the institution.
In addition to the above, there are other two cases of women whose work in the press deserve to be highlighted:
The first case is that of Ms. Marie-Louise Coleiro Preca, President of Malta from 2014 to 2019. Although her public relevance is mainly due to her role as president of the Country, she was previously editor of the Labour Party's newspaper Il-Ħelsien (now replaced by the weekly newspaper Kullħadd).
Then, it is very important to mention Ms. Daphne Caruana Galizia. In 2017, she was murdered in circumstances supposedly related to her work as a journalist, attracting the attention of the international press since existing links between the alleged murderers and the Government of Malta were uncovered. During her professional career, she was associate editor of The Malta Independent and founding editor of Taste&Flair, a monthly lifestyle magazine.