Giverny M.D. van Heemstra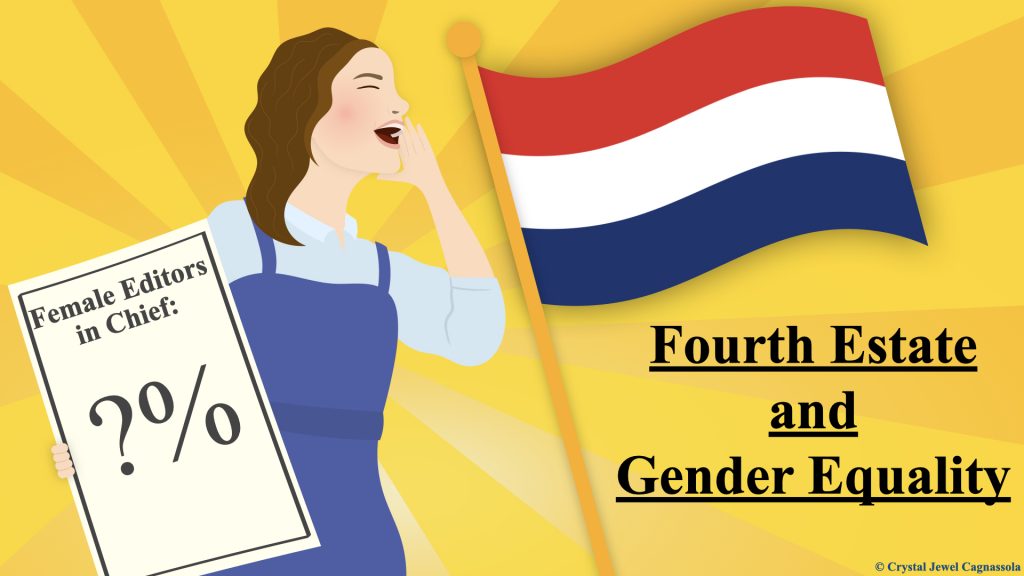 There are three main media sources: television, radio, and newspapers. In the Netherlands, the latter is held for 89% by two Flemish corporations (Mediahuis en de Persgroep). Concerning television, the market is held for 75% by three corporations, similar to the radio where three organisations hold 72% of the market.
The most used news services in the Netherlands (for 2019) are NU.nl, NOS, AD, De Telegraaf, en RTL nieuws. These news service providers are held by six media corporations. The six largest media corporations in the Netherlands per May 2019 are: NPO, De Persgroep, Talpa Network, Mediahuis, RTL, Sanoma. NPO holds NOS, De Persgroep holds AD, Mediahuis holds de Telegraaf, RTL holds RTL news, and Sanoma holds NU.nl.