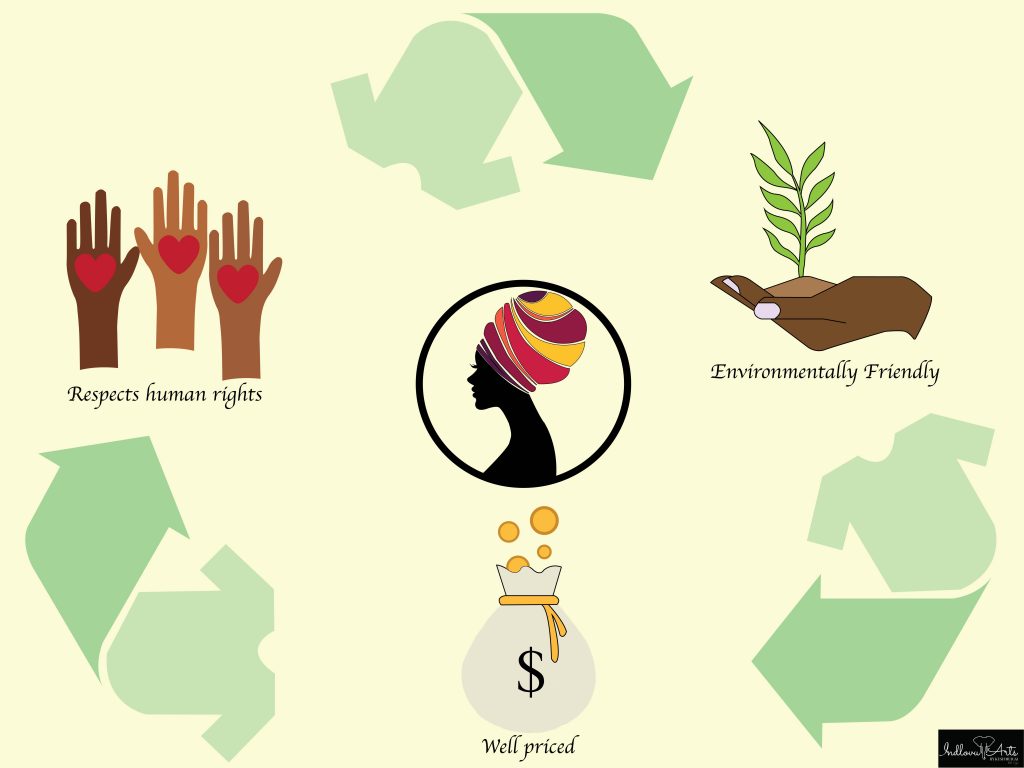 by Pearl M. Kasirye 
What comes to mind when you hear the phrase "sustainable and ethical fashion?"
Do you think of reducing pollution? Or do you think about fair wages and ethical practices?
Regardless of your beliefs, many people have differing opinions on what sustainable fashion actually is.
The term 'sustainability' is rather subjective and its meaning can have different connotations around the world.
To learn more, researchers from The Thinking Watermill Society set out to ask African fashion designers this fundamental question: what is sustainable and ethical fashion?
The responses we received were full of deep insight that we just had to publish.
In this article, you'll learn what sustainable and ethical fashion means to some African fashion designers.
You'll also be introduced to some incredible designers who are making a difference in implementing strategies to make their brands sustainable.