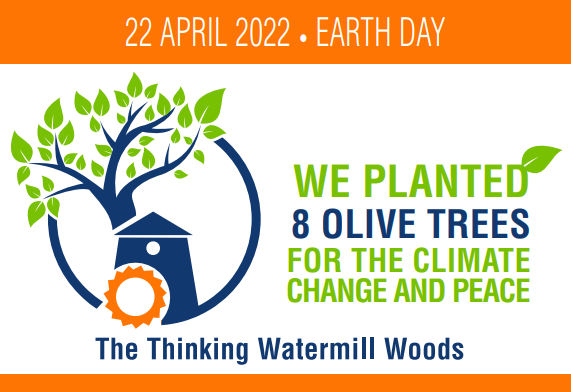 Today 22nd April is the Earth Day.
While not far away from us bombs fall indiscriminately destroying any form of life and the nations aren't able to reach agreements that can save us from the climate catastrophe, but rather hurry to get armed even more and with even more deadly and devastating weapons, we plant 8 olive trees.
We would like to plant a lot more, but ours is a symbolic act.
Olive trees that will give nourishment and work, olive trees that will fight CO2, olive trees as symbols of peace and respect for any form of life.
8 is a small number that we imagine rotated horizontally to symbolize infinity, because we would like to plant one for each killed person, one for each scream raised to the sky, one for any life broken, whether human, animal or vegetal.
An infinite number of olive trees to shout stop the war, stop all wars and symbolizing the power of life and of peace above all barbarisms to save the planet.