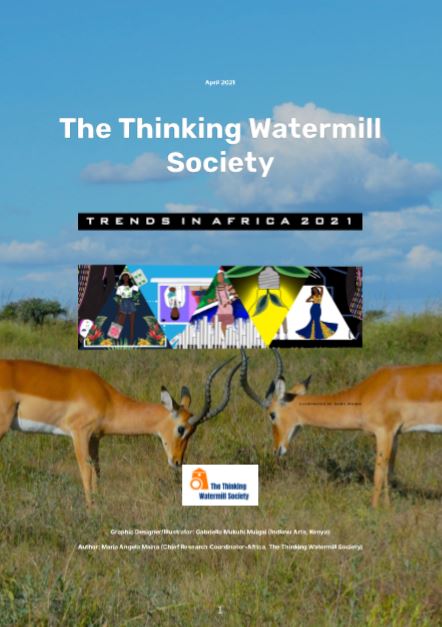 By Maria Angela Maina
Graphic Designer/Illustrator: Gabriella Mukuhi Muigai Indlovu Arts, Kenya
We are glad to present 'Trends in Africa 2021', a Graphic Novel on the current trends in Africa.
This graphic novel forms a part of our efforts to deconstruct different myths and misconceptions about the African continent as a whole.
Africa is not only the source of beautiful animal and plant life, but it is also the hub of revolutionary innovation, music and culture.
It is our hope that this graphic novel will help create a positive attitude towards Africa and what Africans have to contribute to the global economic performance.
April 2021