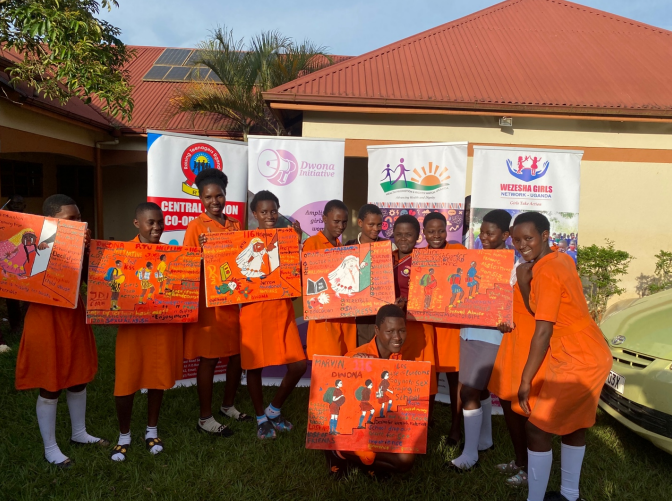 Let Art Be My Voice is an advocacy campaign, organized by Dwona Initiative, against gender-based violence that uses art through a gender transformative approach to teaching school children, school administrators, and community members about the different forms of violence against girls and women and their role in eradicating these vices.
This campaign was able to reach 700 pupils and students, 17 school administrators in 6 schools and 40 community and village local council court members in 3 districts.
The campaign was supported by The Thinking Watermill Society, Stanbic Bank Uganda, The Stutes Clean Water Project and Rotary Club of Kampala Munyonyo – Ngege Buddy group.